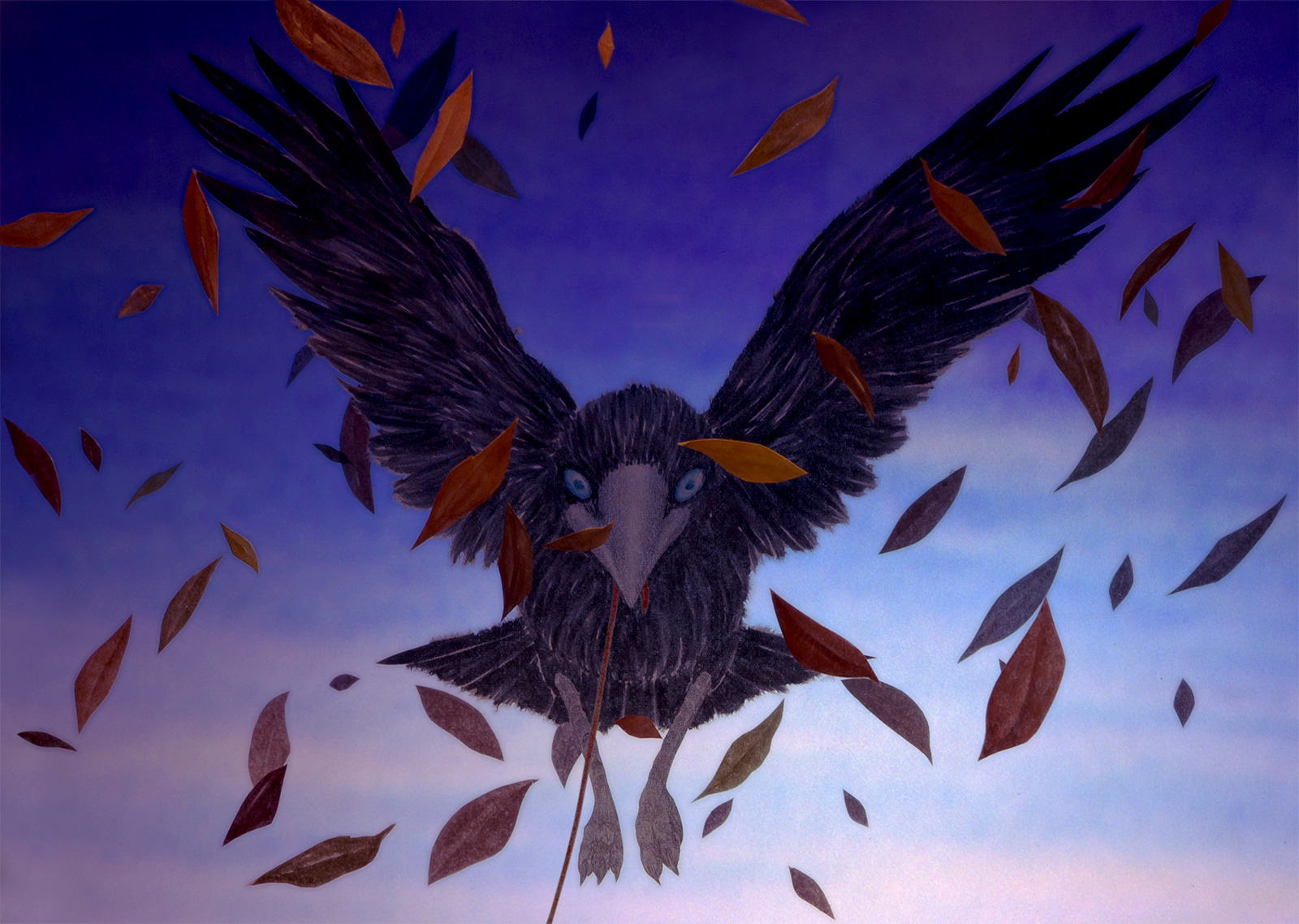 WHILE THE CROW WEEPS (2013)
SYNOPSIS
When everything is covered in fog before dawn, the crows' funeral has been done. A flock of crows circle around over the dead and offers many black feathers. A silver crow that is the spirit of the dead flies to the sky. Memories of the dead and the crow close to it get together in the cloud, their lives are taken over.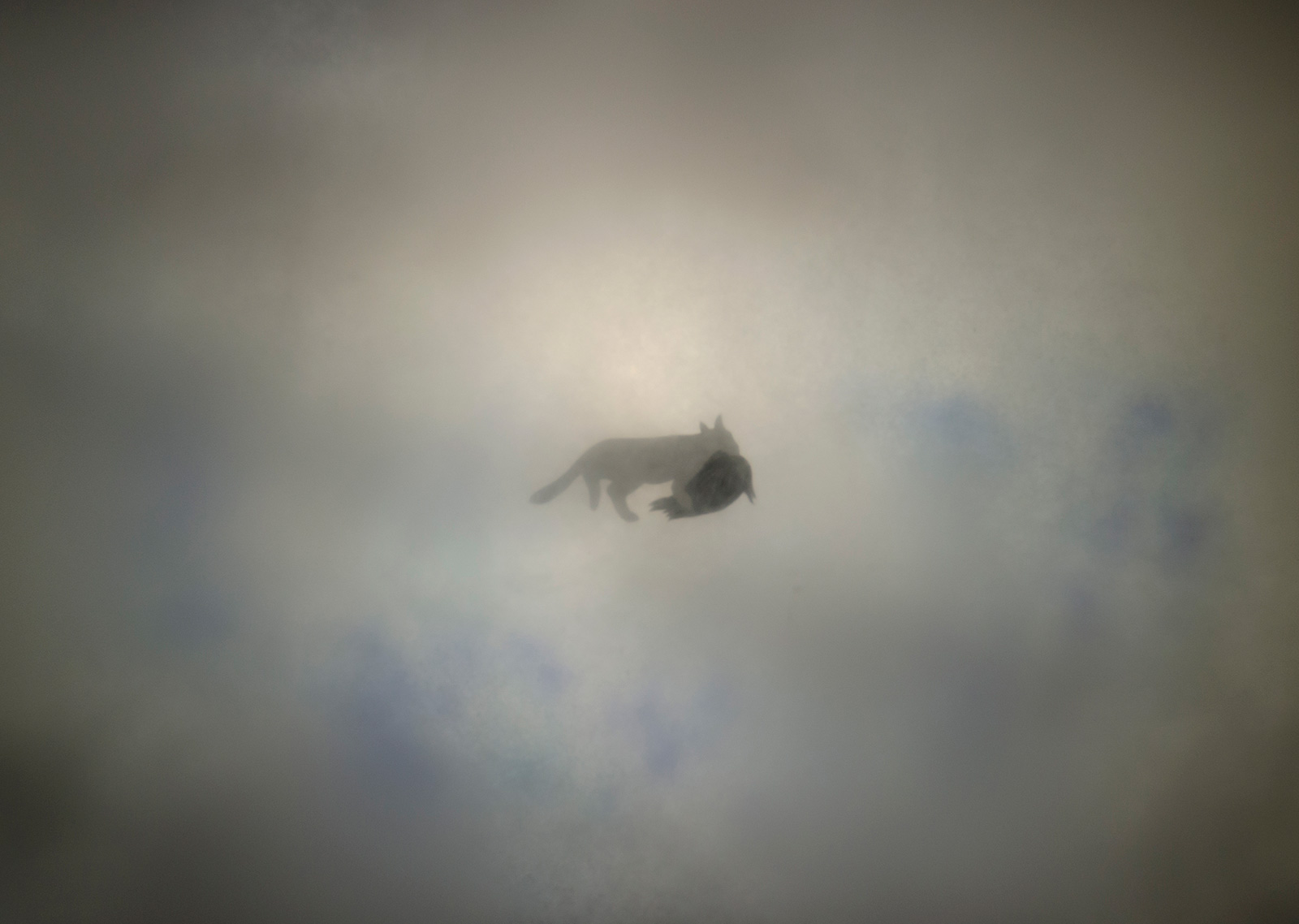 LINER NOTES
Everything is covered in fog before dawn, the funeral is taken place by crows. Through the ceremony, they calm the dead down and take over the memories spiritually. This is an old tradition in the world of crows, what is out of mythology or ecology.
Crows have been the symbol of wisdom since ancient. I heard there are a lot of things that cannot be explained the ecology of crows, because of their high intelligence and learning ability. They often circle around above the dead, collect shiny objects profusely, and sometimes peck dead flesh of the same kind. Their world without words transcends human intellect.
This film aims to know pure will and instinct of living things. In their environment, they find alive in the death. Life and death complement each other and have "principe de participation" for them. Among the primitive life of ecological chain, it's permanently going on that inheritance of life. When we watch their attitude to life, our notion of taboo like cannibalism is meaningless.
Mysterious behavior of crows make us to show savage hallucination.I hope that "While the crow weeps" reaches your pathos beyond the words and ideas.
8min. / 16:9 / Color / Stereo
Animation & Director: Makiko Sukikara
Photography & Writer: Kohei Matsumura
Music: Nobukazu Takemura
The furtherance: Japan Arts Council
WHILE THE CROW WEEPS Scene55
waiting for dawn and the funeral on a zelkova
WHILE THE CROW WEEPS Scene06
a mother's death covered in fog
WHILE THE CROW WEEPS Scene19
a silver crow/ a spirit of the dead flies to the sky
WHILE THE CROW WEEPS Scene31
Memory of Mother and the Child
WHILE THE CROW WEEPS Scene09
fog clears, and view clears
Materials of WHILE THE CROW WEEPS
Indian ink, on Japanese Paper
Shooting of WHILE THE CROW WEEPS
on Multiplane with lighting
Production notes and Materials of WHILE THE CROW WEEPS